Songwriting Inspiration webinar
A great song begins with a great idea. But how do you get inspired? Whether you're a budding songwriter or an experienced tunesmith, Songwriting Inspiration webinar will explore ways to spark creativity and set the stage for nurturing your best song ideas.
In this webinar, we'll cover:
Techniques and tips to kickstart song ideas, plus setting up the ideal conditions for creativity to flow

Finding inspiration via the arts and other avenues

Methods to enhance your lyric-writing skills

Overcoming the fear of beginning

Capturing a song sketch fast

Ways to keep your songwriting skills in great shape - even when you're not feeling inspired!
I've run a number of sold-out songwriting webinars for the Musicians' Union and festivals. Now, I'm thrilled to be offering my Songwriting Inspiration webinars for songwriters everywhere on:
Tues – 1st Nov at 2:00 pm GMT (10:00 am EDT)
Wed – 2nd Nov at 7:30 pm GMT (3:30 pm EDT)
The webinar lasts 1 hour 15 minutes. Places limited to 10 per session.
Choose a date. Click orange button to register and pay via Paypal. Price per session: £20

A Zoom link will arrive 1-2 days before session.

You're all set!
Previous clients include:
    •    The Musicians' Union (UK) - 5 regions
    •    Cult Cymru (BECTU), Wales
    •    Arts festivals in the UK

Check out my bio here. If you have any questions, please get in touch.
Thanks! Tracey
Thank you so much, this was very motivating!
Thanks again for putting on such an informative session.
Much to think about, very rich content in such a short time.
The hour flew by, but was so inspiring and informative.
Thank you Tracey for a great session, lots of things to develop going forward.
Excellent .  good and inspiring.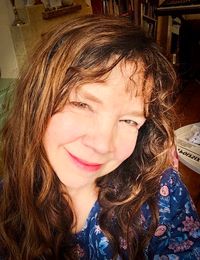 Songwriting Inspiration webinar, Tuesday, 1 November 2022 at 2:00pm GMT (10:00am EDT)
Not available
Songwriting Inspiration webinar, Wednesday 2 November 2022 at 7:30pm GMT (3:30pm EDT)
Not available